Take time to involve yourself in some of these interesting projects
Liesbeek River
The Upper Liesbeek, alongside Riverside Road, which flows at the southern edge of Fernwood, is a wonderful asset. Over the years there have been many improvements to this natural section of the Liesbeek, from the bridge (from Kirstenbosch Drive) to where the river is canalised. (near Paradise Road).
Mike Deacon, a Fernwood resident, has worked tirelessly on his own for many years removing aliens from the Fernwood banks. A number of Fernwood residents residing in Riverside Road have done their bit and planted stretches of the bank near their properties. The FRA motivated a few years ago for a formal path to be built alongside the river and this is used extensively.
In 2004, residents across the river in Bishopscourt Village, started clearing their section and today the area on both sides of the river is known as the UPPER LIESBEEK RIVER GARDEN (ULRG). In the early days, Bishopscourt Village residents, a few estate agents, visitors, The Roland and Lepta Hill Trust and the Nussbaum Foundation kept the project afloat. Funding was
obtained from the Lottery for 2011-2012. Since 2012, Fernwood residents have come on board and the ULRG is now a joint project funded equally by donations from both Fernwood and Bishopscourt Village residents.
The donations from our wonderful residents allows for the employment of Matthews Moetsi (Senior Gardener) for 4 days a week and he has been working on the project since its inception 2004, and for Miranda Alexander, a qualified horticulturist, who has been the hands-on person responsible for the design, planting and supervision of the staff and students since 2011 and she is presently working 4 half-days a week. Joan Parker is the ULRG coordinator and fund raiser and has been a volunteer since 2004.
The ULRG is a 'little bit of paradise' in our urban environment - both adults and children are able to enjoy what it has to offer. There is an amazing diversity of indigenous plants and trees, there are many seating areas where one can sit and relax or meet up with friends and of course there is the river itself where children love to play, catch crabs or tadpoles and to try their hand at netting the elusive indigenous fish, the Galaxias. Birds are returning to the area and we still hope for owls to take up residence. The 'lounge' area is a favourite for children's parties and other small functions and is reserved for our donors. However, if non-donors wish to use the area, a donation will secure it.
Your donation is an investment in this wonderful asset in the area in which we are privileged to live.
For more information, or to make a donation or to enquire about reserving the 'lounge', e-mail info@rivergarden.org.za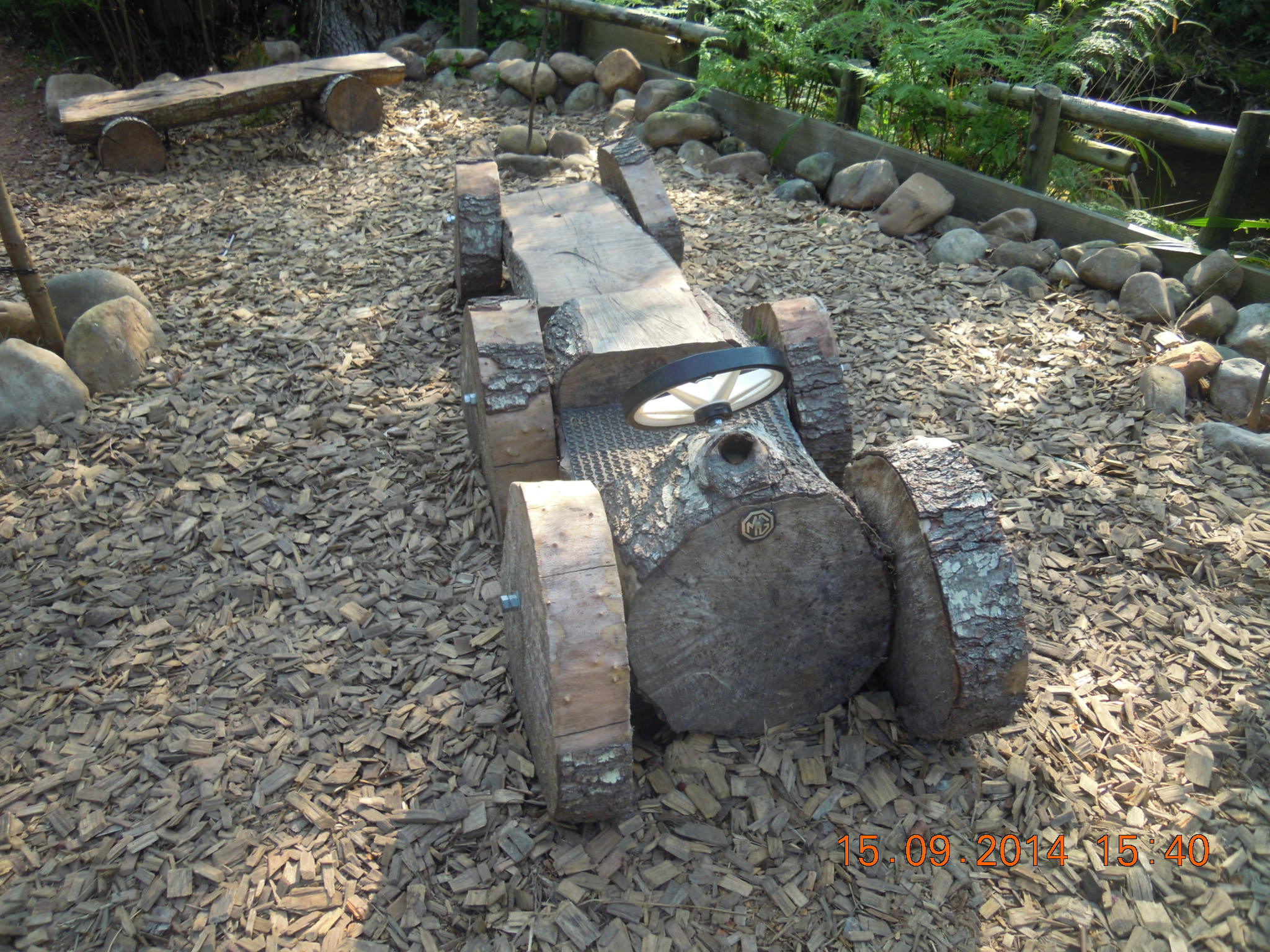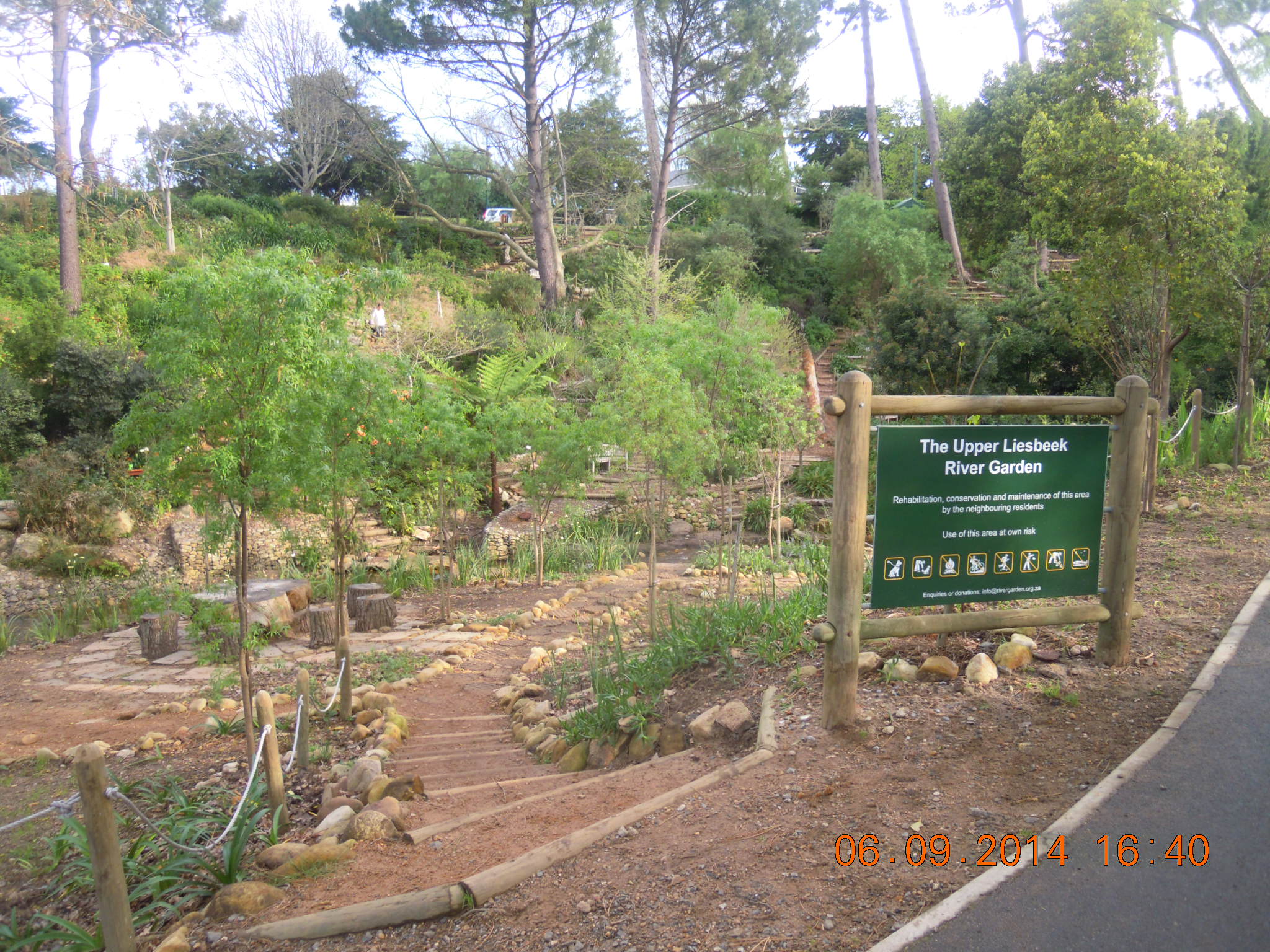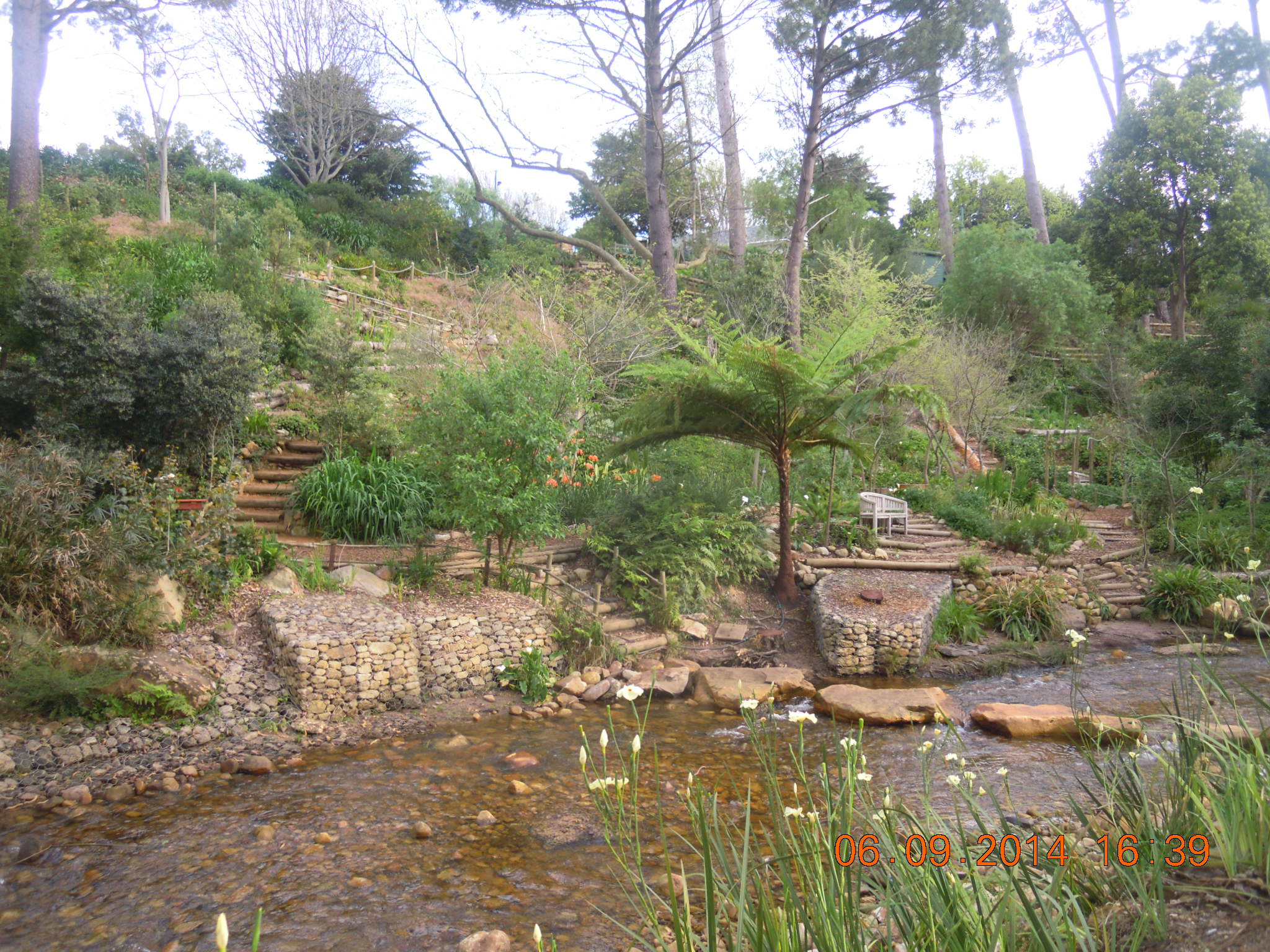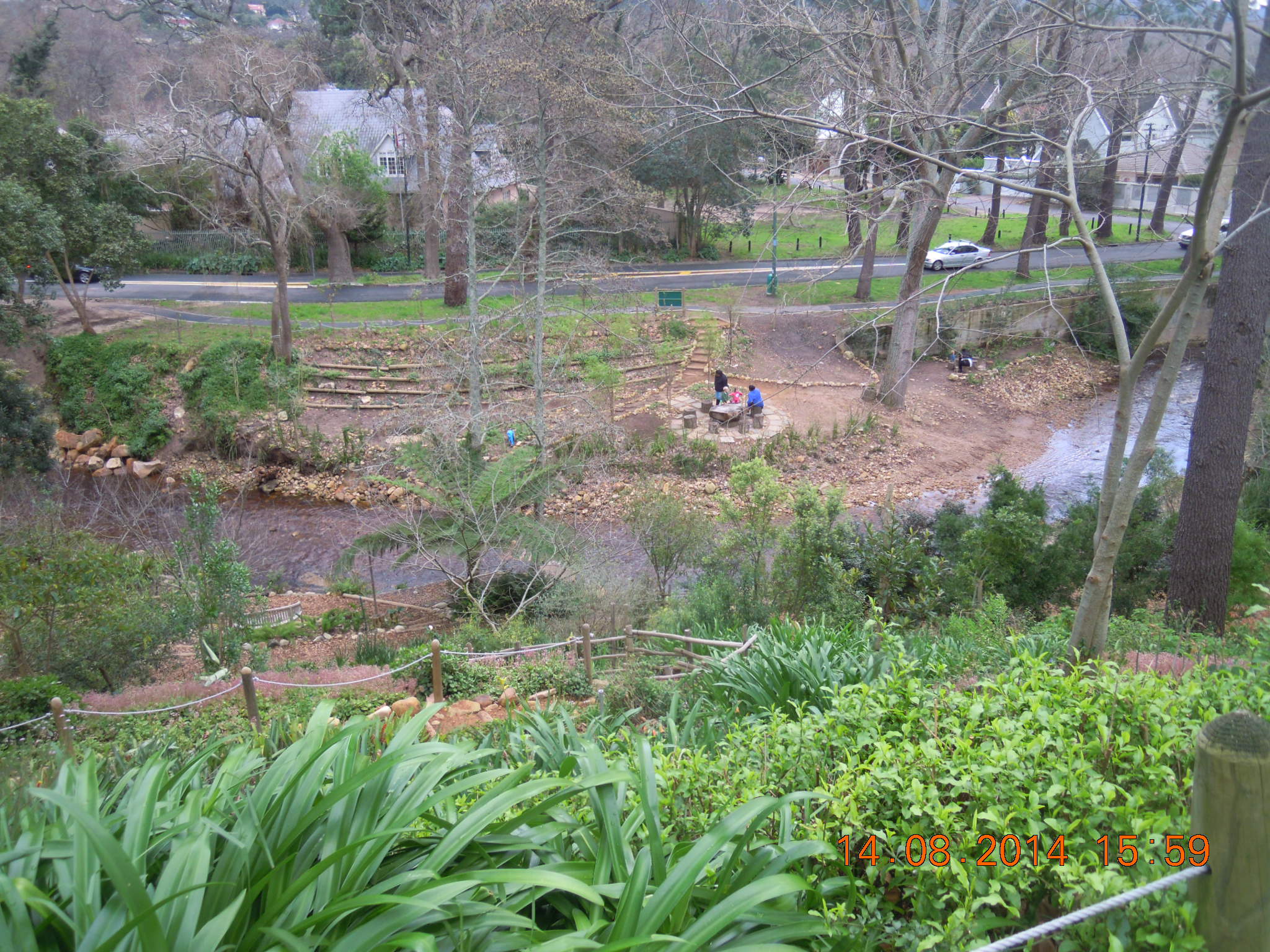 Forest garden at the top of Upper Rose and Bisset Roads
There is a lovely, wild garden that has been planted on a section of Council land at the conjunction of Upper Rose and Bisset Roads. Thanks to Dina Berolsky's gargantuan planting efforts and the Bergh's support in sustaining the garden (watering, clean-ups, etc) this garden has become a haven for those seeking refuge and quiet on a hot summer's day. Anybody wishing to support this garden with labour / plants is welcome to contact Laura or Bradley Bergh on 671 0742.
Please note: Keeping our forest paths and gardens clean and free of litter is vital to the beauty and dignity of our suburb. Please make an extra effort to take your empty packaging and bottles away with you after using the gardens. And be careful of smoking in the gardens!